About the Marche de l'espoir
The largest solidarity event in Switzerland involving children
For 32 years now, the Terre des Hommes Suisse association has organized the March of Hope every year (in October).
It is the largest demonstration of solidarity in Switzerland involving children. During this day, nearly 12,000 people, including 4,000 children and young people, march in favor of children's rights.
The children who take part in the Walk are sponsored by people of their choice who have agreed to pay them a sum of money for each kilometer covered. Each year, a Terre des Hommes Switzerland country of action is honoured. The funds collected by our young walkers during this day will be entirely dedicated to projects for the defense of children's rights in this country.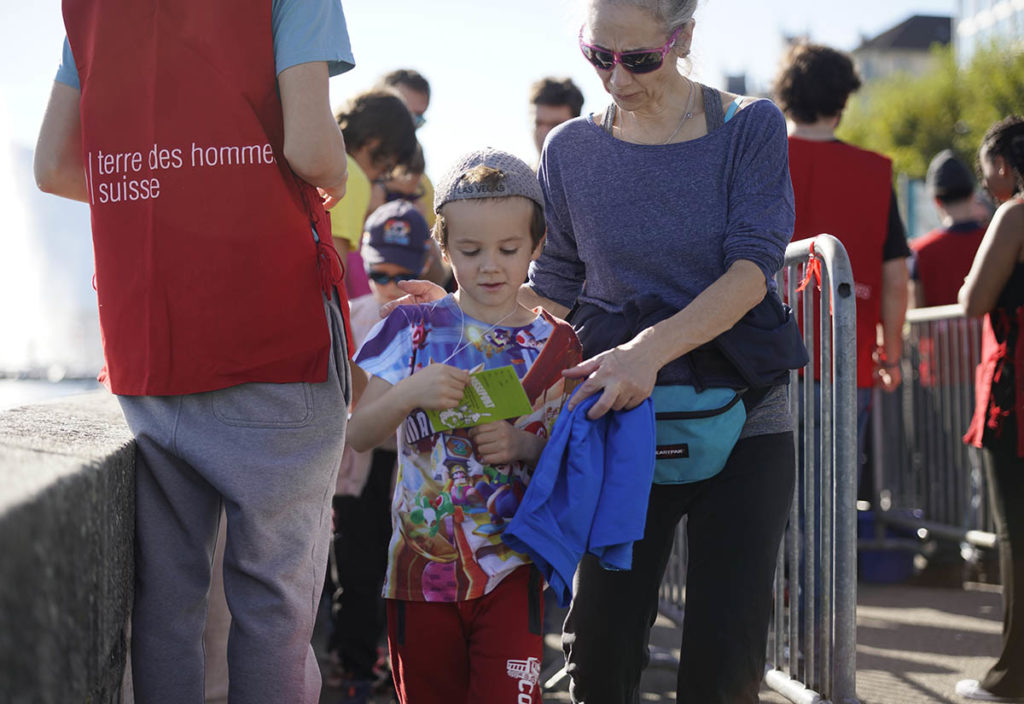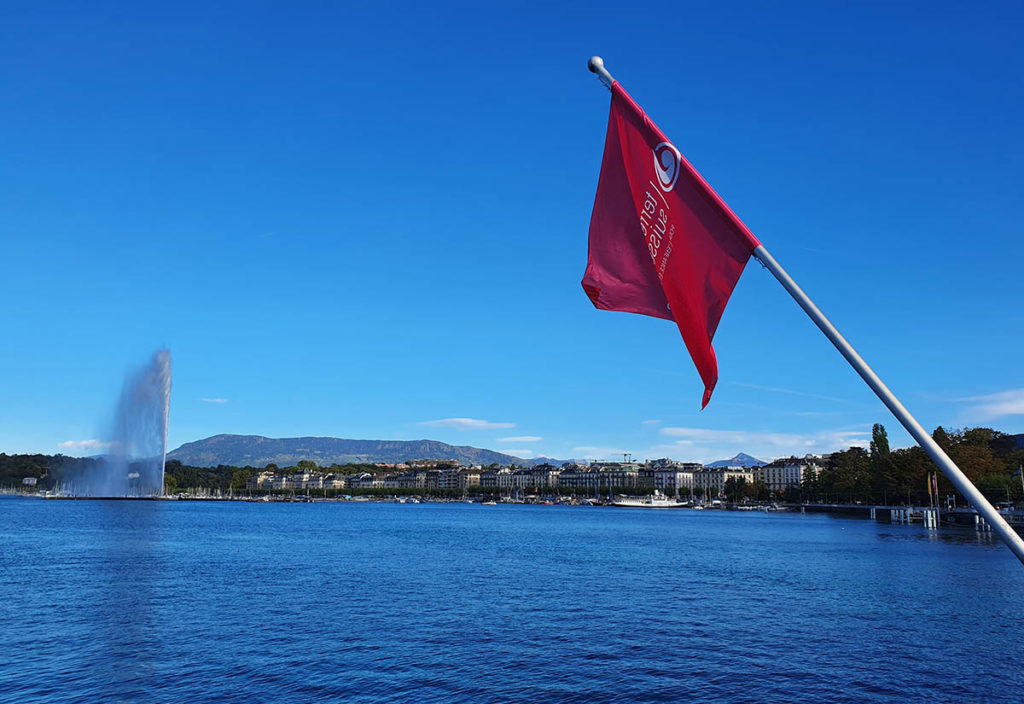 Raising funds for children's rights
The principle is simple: each participant looks for godfathers and godmothers who agree to pay him a sum of money for each kilometer travelled. Godparents are free to decide how much they want to donate.
On the day of the Walk, for each kilometer carried out, the participants' "Walk passport" is stamped. Then each participant collects the promised sum from their godfathers and godmothers before sending it to Terre des Hommes Switzerland.
The money thus collected makes it possible to finance programs in favor of vulnerable children and their families in a region of the world.
Nearly 32,000 children educated each year
More than an act of solidarity, the March of Hope is part of an important awareness-raising work with students in the canton of Geneva and the French border region. From the start of the school year, speakers duly trained by our team criss-cross the classrooms to present a country of action of Terre des Hommes Switzerland and address a theme related to the rights of the child.
An educational sheet is also distributed to each teacher to explore the theme in question with their students. In total, nearly 32,000 students are thus made aware of the realities of life in developing countries and of solidarity.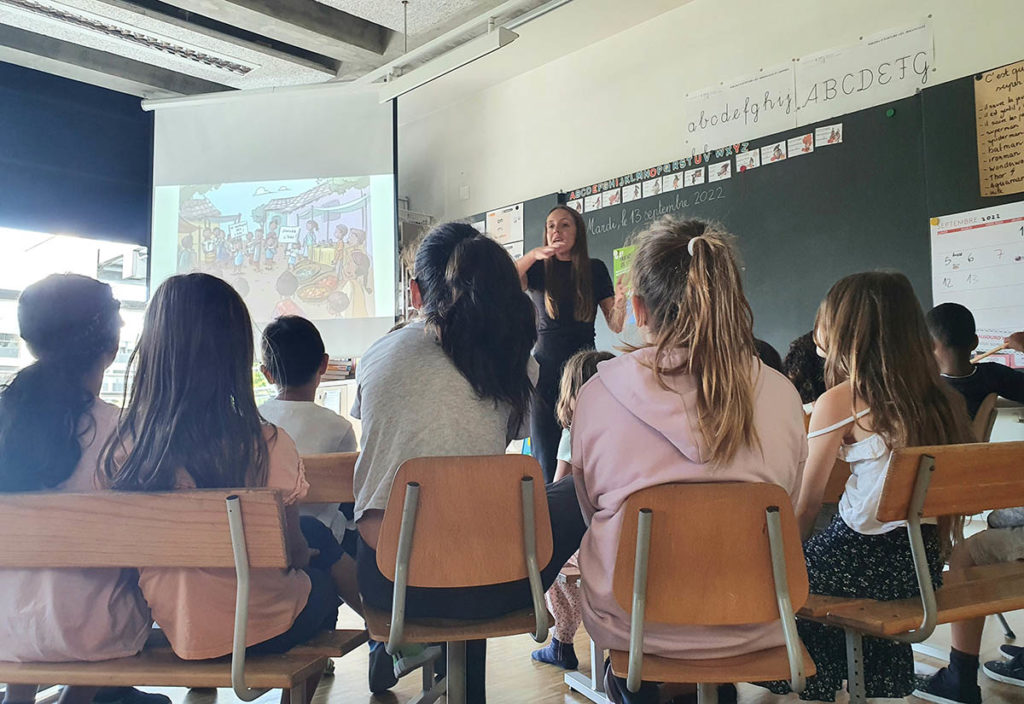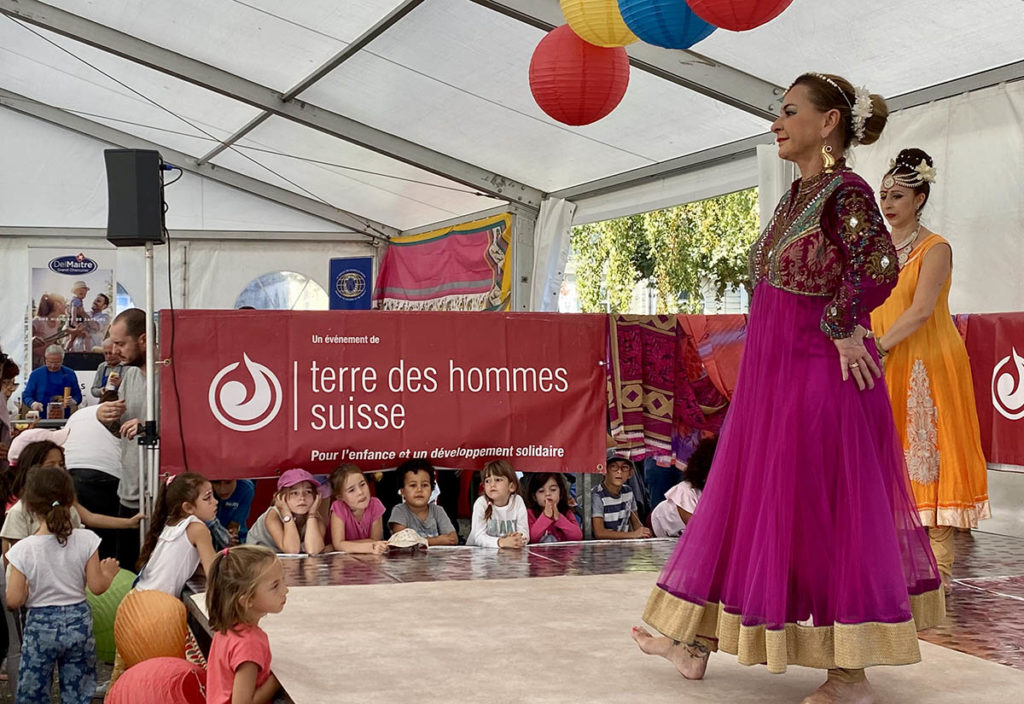 A great celebration of solidarity!
The March of Hope is also a party! All day long, families can eat and have fun in the tents located along the route and under the marquee.
Various activities are offered there: music and traditional dance groups, typical dishes from the supported country, make-up… You have to have experienced this day at least once to feel the joy and solidarity that surround this great multicultural celebration!