What is the Marche de l'espoir ?
For 31 years, Terre des Hommes Suisse has been organising the Marche de l'espoir on a Sunday in October on the Quai du Mont-Blanc in Geneva. The largest solidarity event of its kind in Switzerland involving children, it mobilises every year nearly 4000 children and young people, accompanied by their families.
The principle is simple : each participant looks for sponsors who commit to paying a certain amount of money for each kilometre walked. On the day of the Walk, they receive a stamp on their "Walk passport" at each kilometre stand. They then collect the promised amount from their sponsors and sends it to Terre des Hommes Suisse. The money collected this way makes it possible to finance programmes for vulnerable children and their families in a particular region of the world.
Before the Marche de l'espoir, we offer Geneva region and French border region schools animations linked to the themes of the Walk. This year, these animations will be about children's rights of the country 2022, to be discovered soon.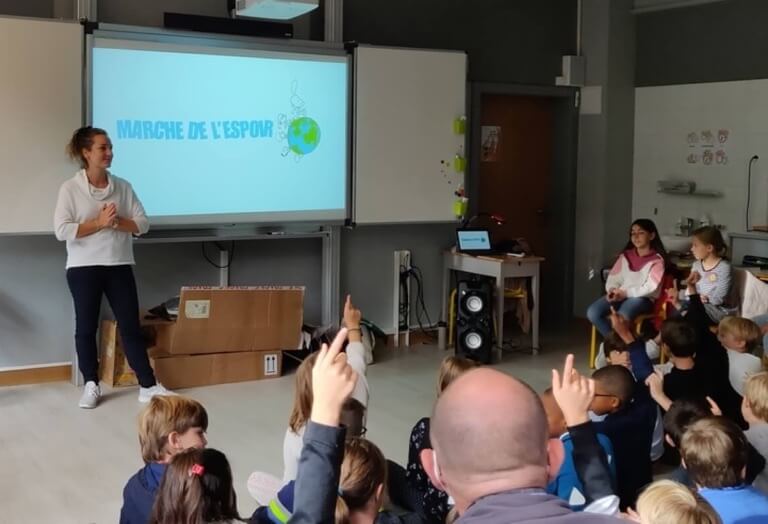 The marche de l'espoir in pictures